Produs de CBS Studios, Rabbit Hole va putea fi vizionat pe SkyShowtime. Iată tot ce trebuie să știi despre noua producție de pe platforma de streaming, inclusiv distribuția, trailerul și data de lansare a serialului care îl are pe Kiefer Sutherland în rolul principal.
wtime
Rabbit Hole va avea premiera pe platforma SkyShowtime pe 31 martie, primele două episoade fiind disponibile la momentul lansării.
În Rabbit Hole, nimic nu este ceea ce pare, când John Weir (Kiefer Sutherland), un maestru al înșelăciunii în lumea spionajului corporativ, este acuzat de crimă de forțe puternice, cu capacitatea de a influența și controla populația.
Cine sunt actorii din distribuția Rabbit Hole, serial SkyShowTime
Pe lângă Kiefer Sutherland în rolul principal, Rabbit Hole beneficiază de o distribuție dinamică, în care Charles Dance ("Game of Thrones") îl joacă pe Dr. Ben Wilson, Meta Golding ("Empire") pe Hailey Winton, Enid Graham ("Mare of Easttown") pe Josephine "Jo" Madi, Jason Butler Harner ("Ozark") pe Valence, Walt Klink ("Arctic Circle") pe The Intern și Rob Yang ("Succession") pe Edward Homm.
Sutherland este și producător executiv al seriei Rabbit Hole, alături de scenariștii-regizori John Requa și Glenn Ficarra ("This Is Us", "WeCrashed"), Charlie Gogolak ("The Sinner", "WeCrashed"), Suzan Bymel ("Designated Survivor") și Hunt Baldwin ("Longmire", "The Closer").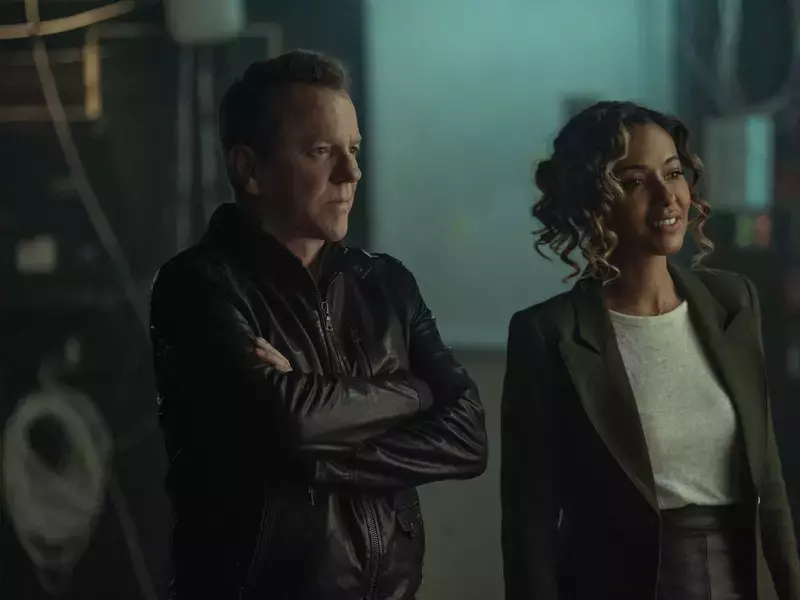 Trailer Rabbit Hole, sezonul 1, serial SkyShowTime