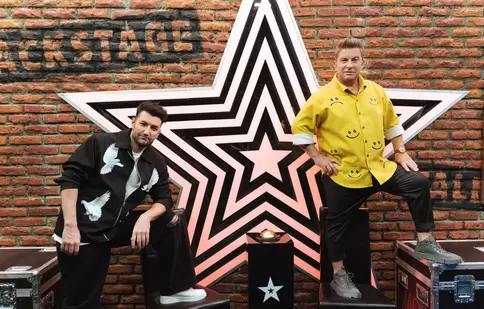 În prima ediție de anul acesta a emisiunii Românii au talent de la Pro TV cei doi prezentatori au acordat două Golden Buzz. Iată cine le-a primit.
"Au fost de domeniul incredibilului", declara Andi Moisescu la finalul unui număr de salsa care nu va fi uitat prea curând. "Spectacol, asta au făcut", a completat Dragoș Bucur, înainte de a vedea cum Pavel și Smiley nu au mai stat pe gânduri și au apăsat butonul auriu pentru Bivash Sardar și Sri Janak, din India, cei doi din grupul Bad Salsa care au impresionat cu dansul lor.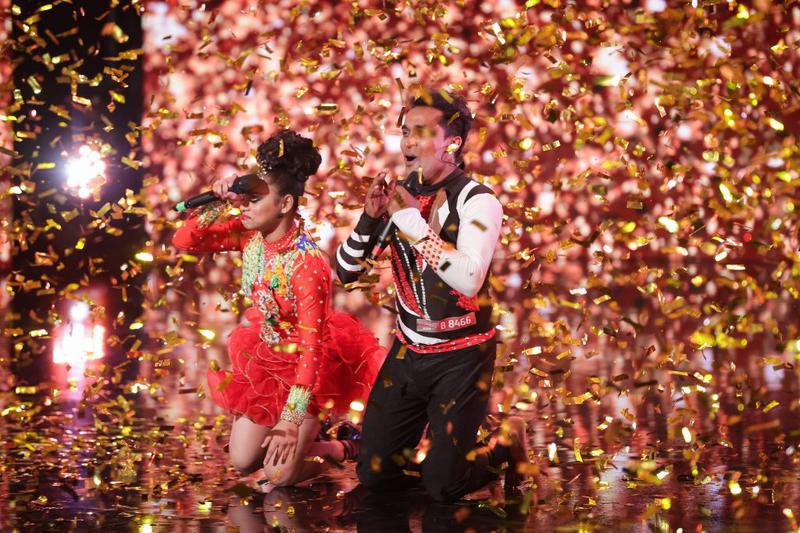 Bad Salsa este un duo indian de dansuri salsa care și-a câștigat faima după ce a luat trofeul în cel de-al patrulea sezon de la India's Got Talent.
Cei doi membri s-au antrenat la "The Bivash Academy of Dance", care este una din cele mai prestigioase academii de dans din India. Acolo s-au cunoscut și au început să concureze în competiții naționale de dans din India sub numele de Bad Salsa.
Pe plan internațional, duo-ul a participat și la emisiunea ITV Britain's Got Talent: The Champions și la cel de-al cincisprezecelea sezon al emisiunii NBC America's Got Talent, unde au fost finaliști.
Cei doi se antrenează între 8-12 ore pe zi. Ei nu numai că urmează un program foarte strict, ci și o dietă la fel de strictă, scrie protv.ro.
Rareș Prisacariu a primit primul Golden Buzz din sezonul 13
Tot cei doi prezentatori au mai trimis pe cineva direct în semifinală… pe puștiul care a demonstrat cât de important este cititul. Rareș Prisăcariu, din Iași, a venit în show și a spus fără să stea pe gânduri că investiția în educație este soluția. Monologul lui a ridicat sala în picioare și le-a adus unora lacrimi în ochi, așa că a fost normal să fie recompensat.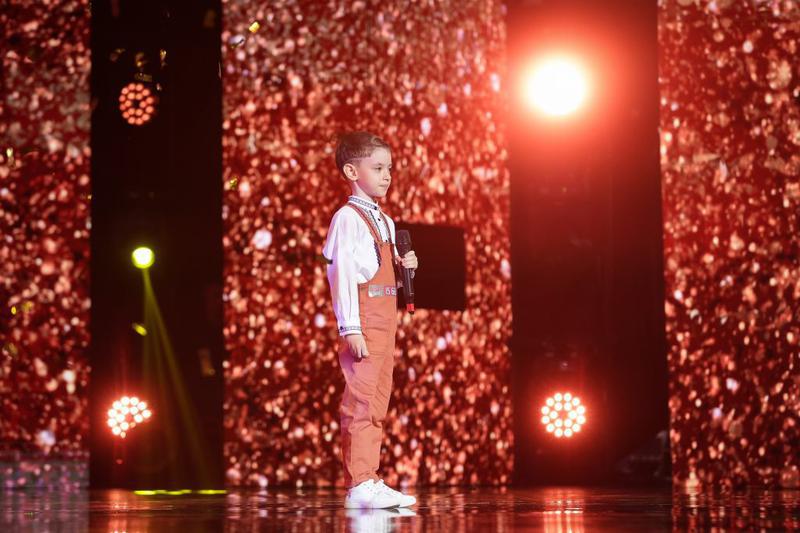 Pe scenă a fost super tare! Nu mă așteptam să primesc Golden Buzz. Când am văzut că au început să cadă confeti aurii, m-am bucurat așa de mult!", a spus Rareș Prisacariu.
"Pur și simplu ne-a uns pe suflet! A trebuit să vină un copil să ne aducă cu picioarele pe pământ pe toți patrioții de ocazie. Vă spun cu mândrie că Rareș Prisacariu este președintele țării Românii au talent", a spus Pavel Bartoș.

Concurenții care au impresionat juriul și au primit din partea acestora 3 sau 4 DA sunt: Andreea Fedi, Christian Stoinev, Gabriel Mardale, Black Widow, Adelina Benga, Ștefan Popescu, Takashi Jonishi, Flavian Glonț, Teodor Ghiță, Daria Mușat, Tjasa Dobravec, Andrei Gîrjob și Eduard Dragu – Sălăgean.