Disney PLus a dezvăluit publicului un nou poster si un reportaj video pentru sezonul 3 al serialului original de la Lucasfilm Star Wars: The Mandalorian. Acesta va avea premiera curând, exclusiv pe platforma de streaming.
Urmăriți noul reportaj cu Jon Favreau, Dave Filoni, Rick Famuyiwa care explorează modul în care "The Mandalorian" și personajul său preferat al fanilor, Grogu, au ajuns să câștige inimile telespectatorilor din întreaga lume.
Mult așteptatul sezon 3 din "Star Wars: The Mandalorian" are premiera pe 1 martie, exclusiv pe Disney+.
În acest sezon, Mandalorianului continuă călătoria prin galaxia Star Wars. Cândva un vânător de recompense singuratic, Din Djarin s-a reunit cu Grogu. Între timp, Noua Republică se străduiește să conducă galaxia departe de istoria sa întunecată. Mandalorianul se va intersecta cu vechi aliați și își va face noi dușmani. Totul, în timp ce el și Grogu își continuă călătoria împreună.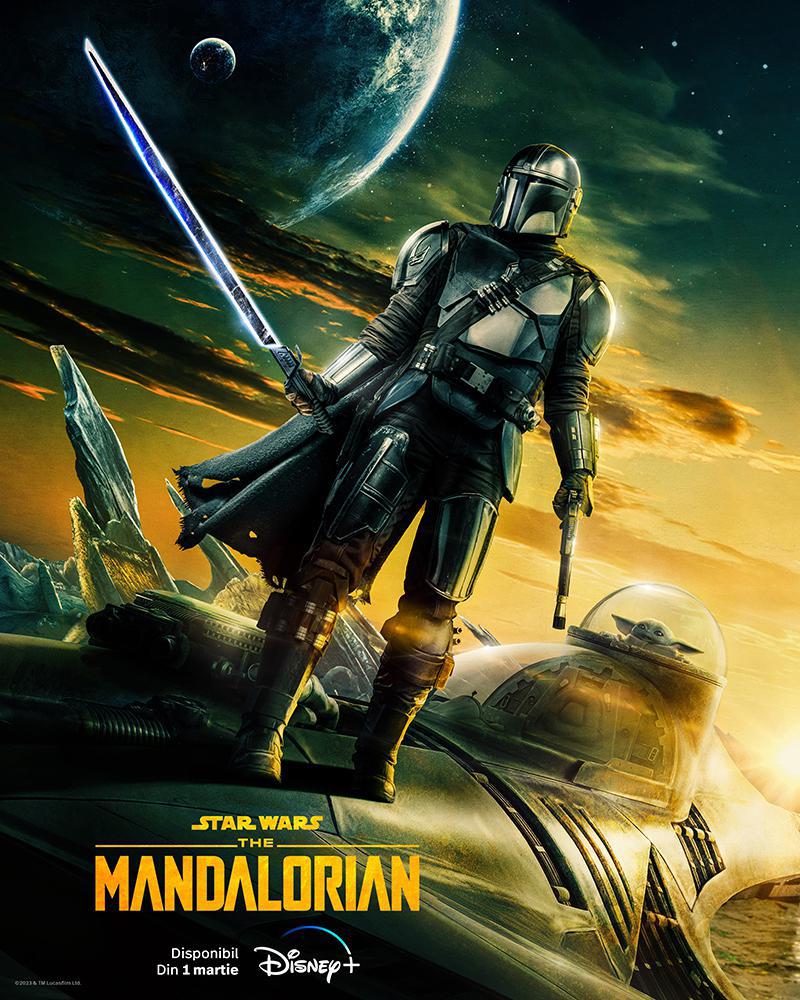 Serialul premiat cu Emmy îi are în distribuție pe Pedro Pascal, Katee Sackhoff, Carl Weathers, Amy Sedaris, Emily Swallow și Giancarlo Esposito.
Printre regizorii celor opt episoade ale sezonului 3 se numără Rick Famuyiwa, Rachel Morrison, Lee Isaac Chung, Carl Weathers, Peter Ramsey și Bryce Dallas Howard.
Jon Favreau este showrunner/scenarist-șef și producător executiv alături de Dave Filoni, Rick Famuyiwa, Kathleen Kennedy și Colin Wilson. Karen Gilchrist și Carrie Beck sunt co-producători executivi.